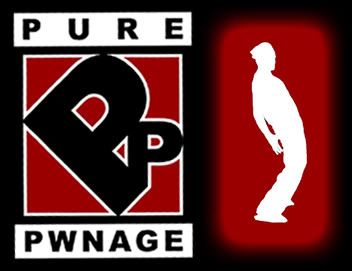 IMHO, Pure Pwnage is a fabulous example of the gamer community. It's an internet show - free. Started by 2 guys in Canada. Well, they came up with this idea...the Jeremy character emerged....and they ran with it.

I recommend watching the Welcome Video. Sequentially makes the most sense, but you can bounce around episodes. They have huge release parties, now. They sell DVDs and T-shirts. *Note: Don't wear the boom headshot shirt to the airport.
Pure Pwnage
shows the variety of gamers. There is FPS Doug, MMORPG girl, and of course -- Kyle is the Noob. They often have short intros of video from games with sound overlaid. Know what I mean? If not, watch Season 1
Episode 4
.
The show is so popular, it actually has a spin-off. Watch it in the next post!